10 Must-Have Tools for a Beautiful Lawn
Maintaining your lawn might feel like a full-time job sometimes, but it doesn't have to. By using the proper tools and products for your grass, your lawn will be green and lush with less effort on your part. Here are the top ten tools and products you need to care for your lawn:
Lawn Mower
A good quality lawn mower is one of the most important tools you can buy for lawn care. Choosing a lawn mower to fit your yard's needs, terrain, and physical abilities is essential. If your yard is particularly large, you might consider investing in a riding or self-propelled lawn mower whereas if your lawn is smaller you will be fine with a small push mower. Lawnmowers are available in gas and electric versions, be sure to research the battery life of an electric mower to ensure it'll stay charged long enough to complete your entire yard.
Trimmer/Edger
Trimmers/edgers are important for keeping the edges of your lawn neat and tidy. Trimmers are also handy to cut the grass in hard-to-reach areas, such as around garden beds and trees. Also available in gas or electric models, be sure to research all your options before you make a purchase.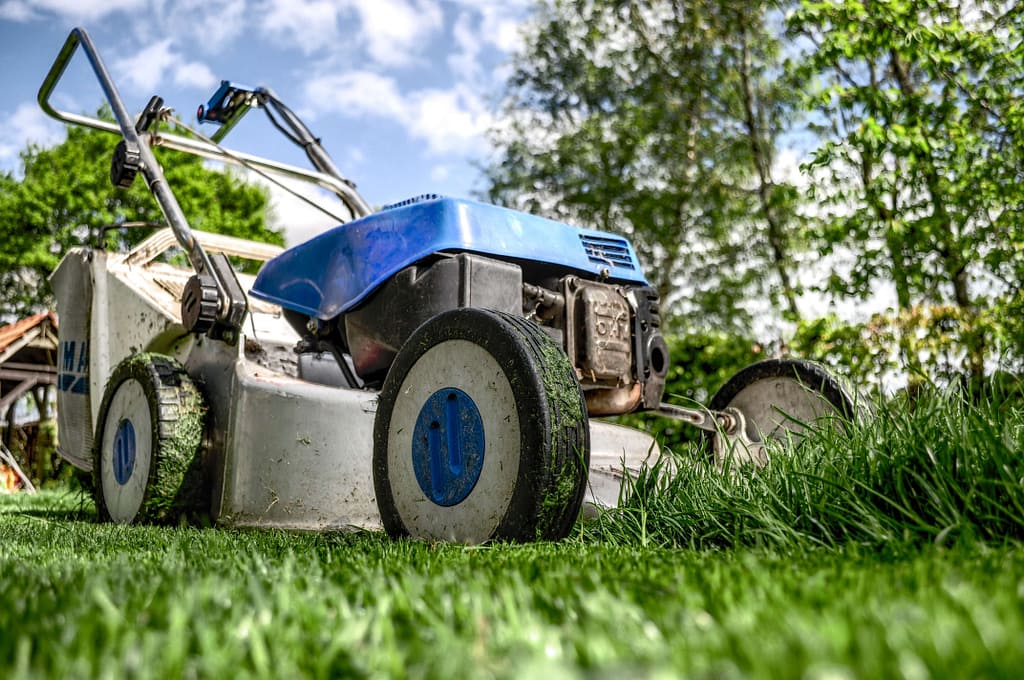 Fertilizer
Fertilizer is an absolutely necessary product for a lush, green lawn. Nitrogen, phosphorus, and potassium are essential nutrients your lawn and soil need to promote healthy growth. Fertilizers are available in liquid and granular forms and keep your lawn looking its best by providing extra nutrients your lawn needs. You should fertilize twice a year, once in early spring and again in the fall.
Weed Killer
Weeds can be a significant issue for lawns, both aesthetically and for the health of your grass. You'll need to be proactive to stay on top of weed issues. Weed killers (herbicides) are available in pre-emergent and post-emergent forms which are both vital tools to keep weeds at bay. When picking a herbicide, be sure to pick one that is safe for your lawn so you don't end up with dead spots. 
Sprinkler System
Having a reliable way to keep your lawn watered is of the utmost importance. Whether you invest in having an in-ground system installed or use an above-ground solution, it's important your grass is watered an appropriate amount. Automatic sprinklers are convenient so you don't have to remember to turn on and off your sprinkler system or worry about your grass while traveling. Just be sure to have it blown out before the first freeze of the year.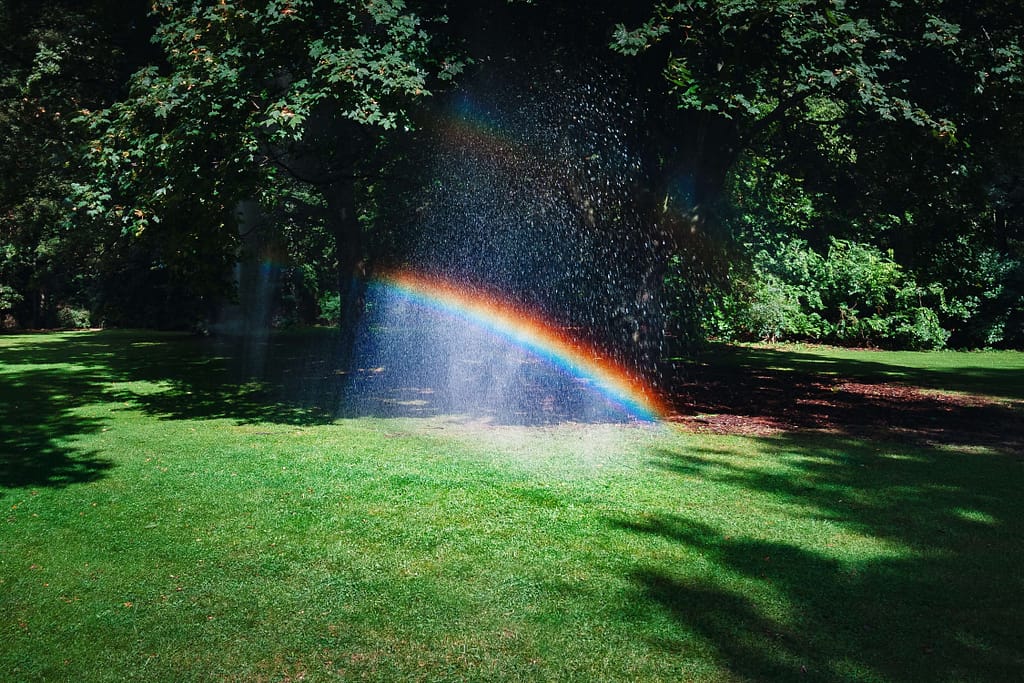 Aerator
Aerating your lawn at least once a year is an essential way to encourage healthy growth and keep your lawn looking beautiful. When the soil of your lawn becomes compacted it makes it more difficult for oxygen and other essential nutrients to permeate to the roots of the grass. An aerator takes "plugs" (little cylindrical pieces) of the soil and grass out to allow vital nutrients to get into the soil. If an aerator seems too expensive or large to store for a once or twice-a-year task, you can also hire a professional to do this job for you or rent the necessary equipment. 
Rake
A rake is a simple, but essential tool to keep your lawn looking its best. It's important to rake your lawn regularly to prevent leaves and other debris from building up and suffocating the grass.
Grass Seed
If your lawn suffered damage or has bare patches, grass seed will become your best friend. Ensure you pick the appropriate grass seed for your climate for optimal growth. Overseeding your lawn helps cover bare or thin patches and improves the overall appearance of your grass. 
Soil Test Kit
Soil test kits help you determine the pH and nutrient levels in your soil. Testing your soil helps you know what (if anything) your lawn is lacking. Knowing the pH of your soil is also important as it affects the ability of the soil to absorb nutrients and keep your lawn looking great.
Leaf Blower
Last, but certainly not least, is a leaf blower. Leaf blowers can be used for many purposes and will save your time (and your back!) from the laborious task of raking. It can also be used to clear your driveway and walkways of leaves and other debris throughout the year. They're available in gas or electric models depending on your specific needs and preferences.
Having a beautiful, green lawn is not easy but is certainly worth the effort involved. Having these tools and products will make this task much easier and improve the appearance of your lawn. If you need expert help in the St. George area, be sure to contact us here at Cedar Lawn Care.