Leaf Cleanup and Removal St. George, Utah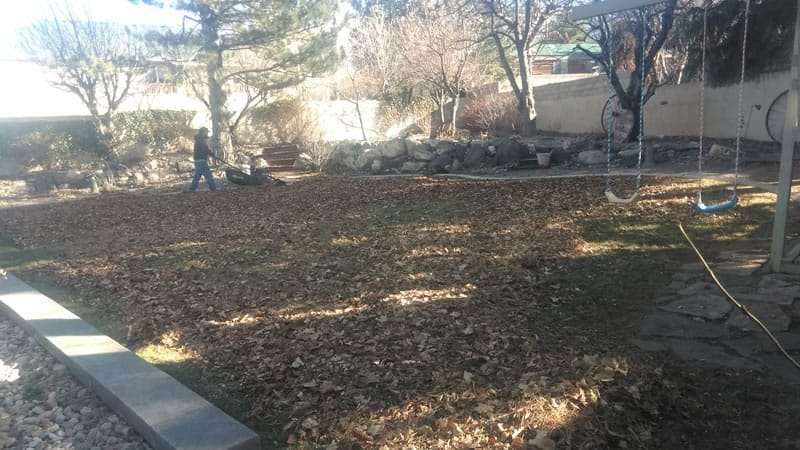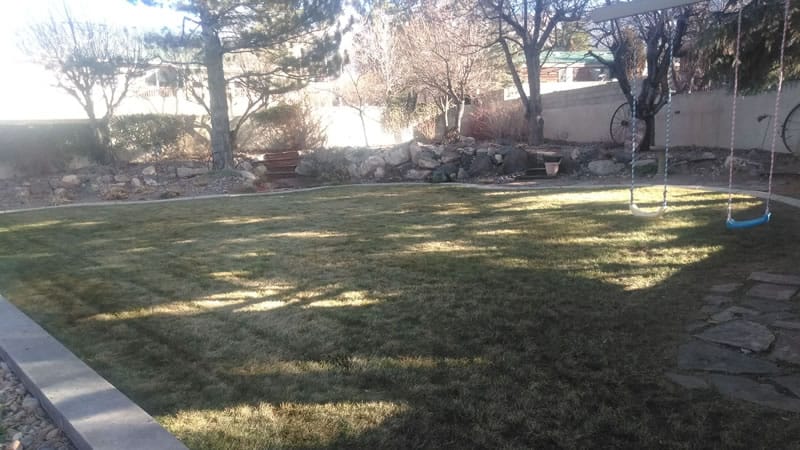 We be able to clean up your leaves and the best part is you won't have to lift a finger!  Check out this clients property.
More Leaves and Green Waste Than You Can Handle?
We specialize in leaf and green waste clean up and removal.
There is no stopping the fall season, like clockwork it arrives every year and if you have a property with extensive tree or brush cover the amount of leaves and organic matter that builds up can be overwhelming.  Most municipalities offer leaf removal services but it's on a specific date and you must properly collect and bag the leaves for pickup.  If you just don't have the time and want to avoid the inconvenience of raking and collecting the leaves on your own, we are happy to do it for you!  We can do one time leaf cleanups, or come on a regular basis. We will do what it takes to meet your needs.
Cedar Lawn Care is a family owned and operated local lawn and garden maintenance company serving St. George, Utah.  We specialize in leaf and green waste collection services as part of one of our regular lawn mowing programs or as part of one our fall yard clean ups or a standalone service for both residential and commercial clients.   If the onset of fall brings about a large amount of leaves and other organic debris building up on your property let us take care of it for you.
Backed with over 12 years of lawn care experience and our rock-solid, service satisfaction guarantee you can't go wrong when you choose Cedar Lawn Care to remove the leaves and other green from your property!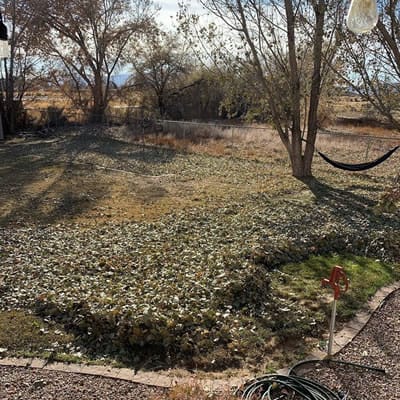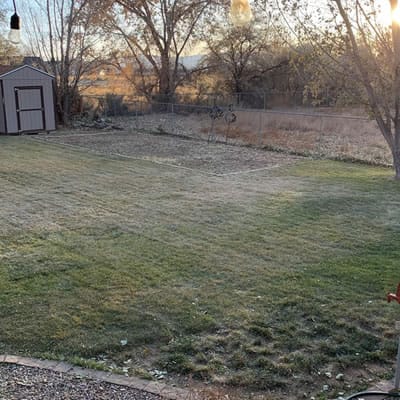 Another before and after of a leaf clean up.
Our clients lawn vs. their neighbors lawn!
Leaf Collection
Leaf Disposal
Leaf Bagging for Municipal Pickup (saves dump fees)
Brush Removal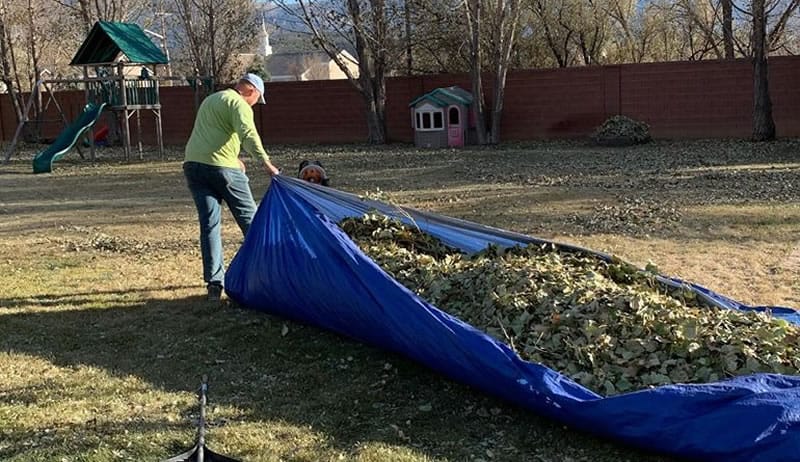 If you have a large lot or a compost pile large enough to handle the leaves we are happy to rake them up onto a tarp and dump them in the spot of your choosing on your own property.  This can save you on dump fees if you have an area we can dispose of them, if not, we need to bag them up and load them, then haul them away for proper disposal.
Why Choose Cedar Lawn Care For Leaf Removal?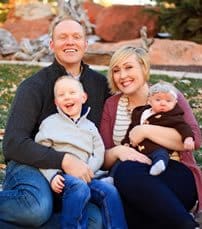 When you choose Cedar Lawn Care you are partnering with a small, locally owned and family run business.  We're large enough to take care of all your leaf collection or yard clean up needs but we're still small enough to give you and your property the specific care and attention you deserve.