Pricing and Billing For Cedar Lawn Care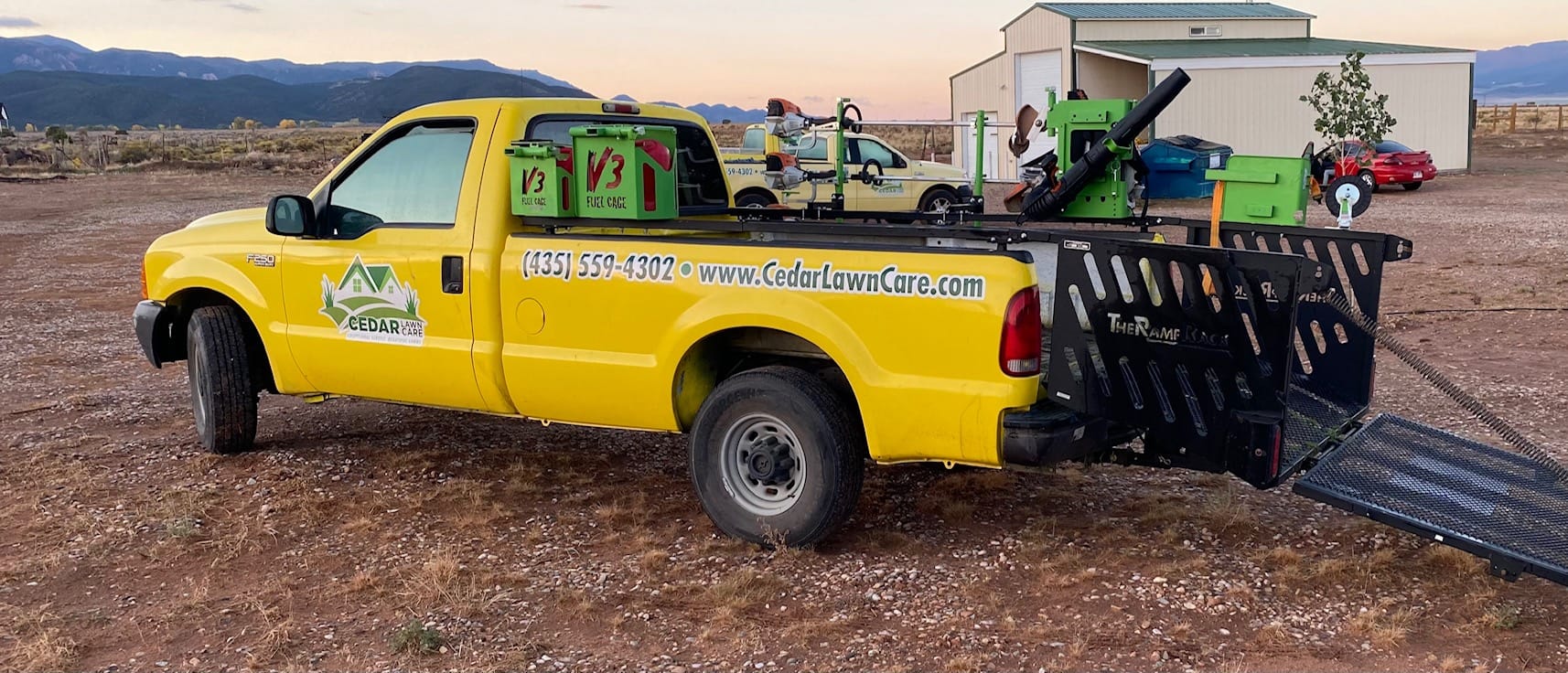 We all get caught up in our busy lives and don't want to have to worry about paying bills or making sure work gets done. Simply give us your basic contact information and a description of what is needed and we will handle the rest. Any estimates that are given will be approved before we start the work.  After the work is done we will send you a statement, then charge your card the next business day. No more worrying about sending checks in the mail or paying for postage.
Average Prices
Lawn Mowing:  Most of the homes we service weekly are priced between $30-$40 per visit. We mow March-November on a weekly basis.
Lawn Fertilization & Weed Control:  Our average price per spray is $53. In the St. George area we spray 8 times per year February-November.
Yard Cleanups, Bush Trimming, Weeding, Tree Trimming, Leaf Cleanups: For Yard cleanups, bush trimming, weeding, tree trimming, & leaf cleanups we will give you an initial price to get it cleaned up, then an additional price to keep it looking good weekly, every other week, monthly, or quarterly.
Sprinkler Work: There is a $50 service call fee to have a technician come to your property, then $99.97 per hour plus the cost of any parts used. For sprinkler blowouts we charge $99.97 (up to 10 zones).
Weed Spraying (Roundup Type Kill Everything Spray): For consistent monthly sprays our average spray is $80 per visit.  The price will vary depending on quantity of weeds, the size of the area, and the frequency of spraying.
Lawn Aeration: We do the service in March and October.  Our average lawn aeration service cost $99 for a residential lawn.
Power Raking & Lawn Dethatching: Our average price is $189 which includes hand raking up all the debris and hauling it off. We do this service in March.
Often talking about money is off limits and nobody wants to bring it up. After years of calls asking about pricing we decided "why not?", let's be completely transparent and give our potential clients an idea of cost even before their first contact with us. We charge what we need to keep the business running, and healthy year after year.
We don't want to be the company that's the cheapest but goes out of business in a couple years. We will be here for the long haul to provide you with hassle free service by our team with years of experience. Thank you for helping us be the best we can possibly be!
Frequently Asked Questions About Cedar Lawn Care