St. George Lawn Weed Control Recommendations
St. George Lawn Weed Control Recommendations
All of us have heard of a weed and feed product that one can purchase from the big box store, and apply themselves.  The fertilizer in these products can range from pretty low quality, to pretty legit, slow release fertilizer.  When it comes to the weed control part of the product, that's when we see our clients in the St. George area unhappy with the results.
How Granular Weed Control Products Work
On the bags of weed and feed products it instructs you to apply the product to wet grass.  Why is that?  The way the product kills weeds is by the product sticking to the leaf of the dandelion or other weed, that weed absorbing the weed killing product (typically 24D), and it slowly killing the roots.  As you can imagine the granules that are spread bounce around, and very few will stick to weeds leaves, or not enough stick to actually kill the weed.  As a result we constantly hear people complain about their weed and feed product not working.
The Solution to Killing Lawn Weeds
You may notice many professional lawn care companies applying fertilizer and weed control product by spraying.  When lawns are sprayed the entire lawn will get evenly spread fertilizer, and weed control product.  The leaves of the weeds are covered with weed killer product, and nearly all of them die within a couple weeks.  There is no such thing as a "One Spray Kills Everything", but with consistent visits a great looking lawn is very possible.
Cedar Lawn Care Has A Solution
If you're interested in getting this off your plate we are happy to help.  Fill in the form on the website, or give us a call.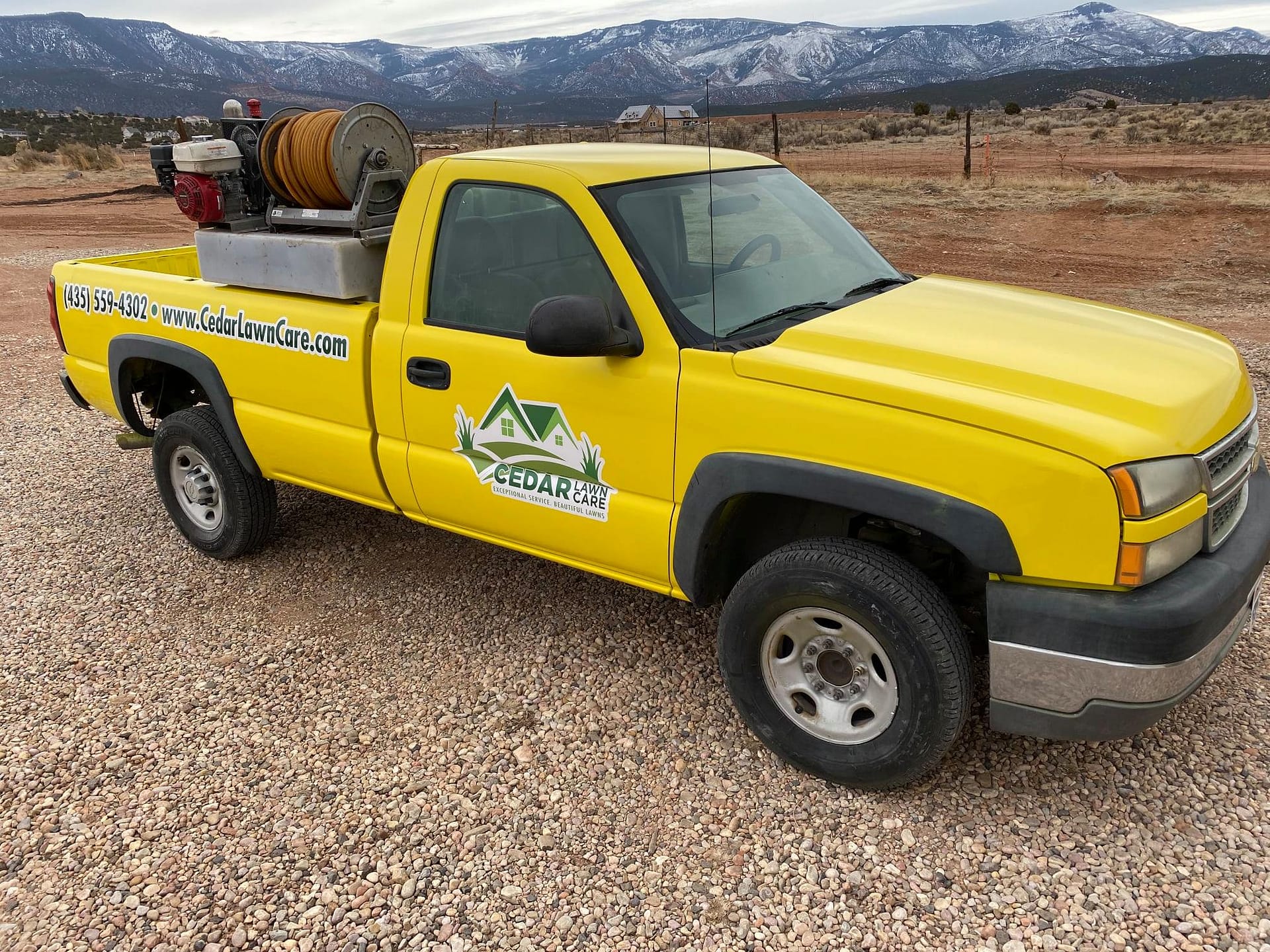 If you have any questions about lawn fertilization & weed control in St. George, Ivins, Washington, Santa Clara, Hurricane, La Verkin, or Toquerville, or the surrounding area don't hesitate to ask.  We are happy to help home owners where we can.  If you would like us to help, fill out the form on the website and we will be in touch.
Cedar Lawn Care Is A Top Rated Lawn Care Company Serving St. George, Ivins, Washington & Santa ClaraHurricane, La Verkin, Toquerville, Utah
Cedar Lawn Care is a family owned and operated local lawn mowing and maintenance company based out of St. George.  We specialize in lawn mowing and other yard maintenance services for both residential and commercial clients.